Mattress Cleaning in Brooklyn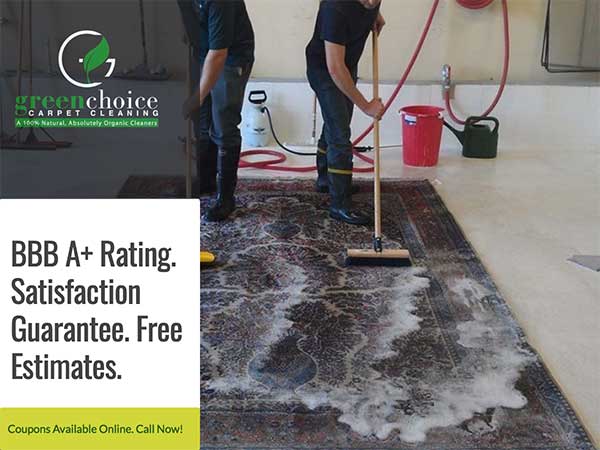 Are You Looking for an Expert in Rug Cleaning in Brooklyn NY?
No matter what type of rug you have, Green Choice Rug Cleaning Brooklyn knows the best way to make your rug look like new again. With over twenty years of rug cleaning experience in Brooklyn, we have cleaned every type of rug. Our staff has the skill and knowledge to properly and effectively clean your rug. Green Choice Rug Cleaning Brooklyn is dedicated to providing the best rug cleaning in Brooklyn. We have our own rug cleaning factory in Brooklyn which is equipped with state of the art rug cleaning technology to give your rugs a thorough cleaning.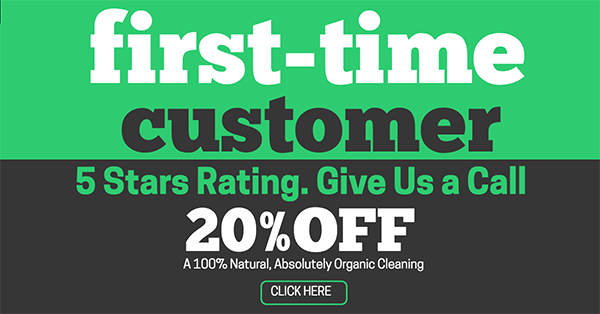 Want the Best
Why Do You Need Rug Cleaning Specialist ?
Because rugs are often placed in high traffic areas, they can take heavy wear and tear everyday. After a few years they can have stains from dropped food, tea and coffee that can be very difficult to remove. We inspect every rug before cleaning because if the dyes are weakened because of urine, they can easily run during cleaning, and you are left with a ruined rug. We know how to protect your rug during cleaning from urine and make sure that the urine is completely removed without damaging the appearance of your rug. When you want a real specialist for rug cleaning in Brooklyn, Green Choice is your first choice.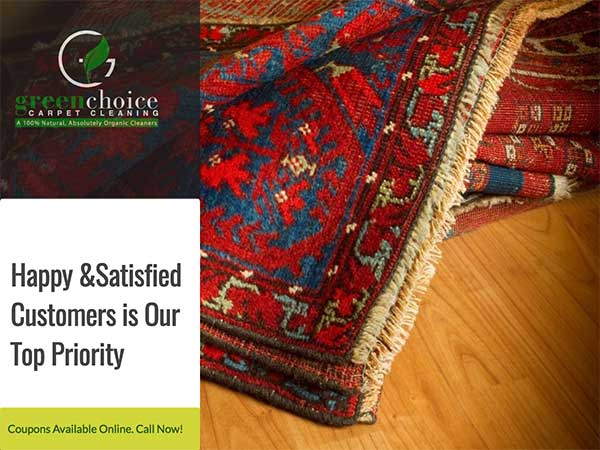 Do You Want to Protect
Your Carpet, Rug and Upholstery from Stains?
Are your rug looking dirty and you do not the time or equipment to get them fully clean? Or are you busy and want a professional cleaner to do the tedious work and save you time? Then Green Choice Rug Cleaning Brooklyn is the cleaning team you need for carpet, rug and upholstery cleaning in the Brooklyn area.
See Us in Action
Before You Pay
Green Choice Rug cleaning Brooklyn specializes in cleaning all types of area rugs. From Oriental rugs to Machine-made rugs, we clean them all in our rug cleaning factory that is located in the heart of Brooklyn. At our rug cleaning factory, your rug will be cleaned by our trained staff using the most modern rug cleaning machines.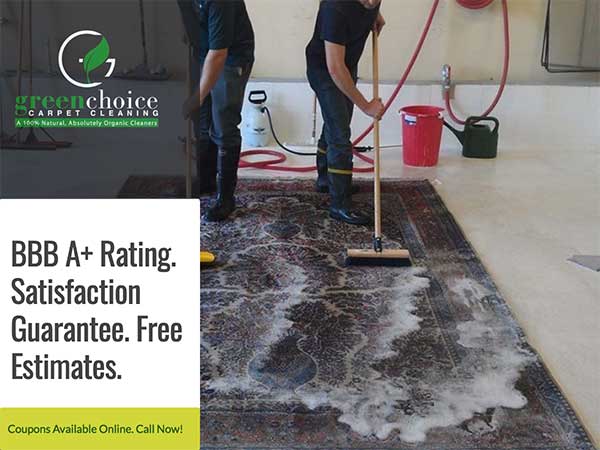 Rug Cleaning
Professional Brooklyn Rug Steam Cleaning
Taking a break from the orthodox way of cleaning your rugs, we also have a more thorough and specific way of bringing your rugs to a clean finish. We make use of the steam cleaning process to effect a deeper cleaning process than the little facial lift we would give. The choice of steam cleaning over hand cleaning is dependent on you and what you feel you want to do, but we strongly advise from a professional point of view the type of cleaning service that would suit your rug type and design. Our technicians have a habit of always wanting the best to be delivered and as such know how to handle their machines very well in making a good cleaning finish. Rug types vary, and so does the setting for our steam cleaners, we make sure we take on the excellent cleaning technique and setting for your rug type so you have nothing to worry about, in no time your rug would be cleaned and restored to you with nothing but retention in quality and design. We make sure we apply the steam cleaning method to make a quick but serious wash on your rugs and in no time we also use the machine to help dry the rug just in case you need it for something else within the day. We do not get in the way of your family and time, but all we seek is to deliver our promise of quality from the very start of the process to the end also.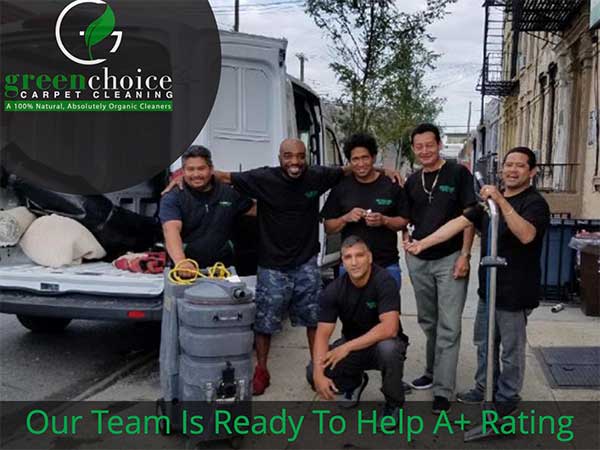 Rug Cleaning
Baby Safe Product For Area Rug Cleaning
We often have times heard of reports from unsatisfied customers complaining about reaction and allergies they go from their rugs after a cleaning company worked on their rugs and we understand the cause of it. When working with Green Choice Rug Cleaners Brooklyn NY, you would notice that our focus is not on getting the job done efficiently alone but also in making sure that you do not get irritations and allergies after our service. With our wealth of experience, we know what works and what doesn't work, what is harmful and what is mild on the skin, we research newer safe methods to help you achieve better results but all with the consideration of our customers. We understand you have children and your children would love to make your rug their playground, we make sure all the products we use for your area rug cleaning are safe and not toxic so that you can enjoy your rugs after a good clean. Unlike other cleaning companies, we make sure all of our cleaning solutions do not contain a certain chemical called formaldehyde which as harmful effects especially to babies. We make sure the cleaning process does not affect the health of your baby afterward because only non-toxic chemicals are used to effect a thorough change. Be rest assured that our promise of quality is also supervised by us so that we can maintain the highest standards in cleaning. This is more than cleaning, it is also life, and we would stop at nothing to make sure life is protected.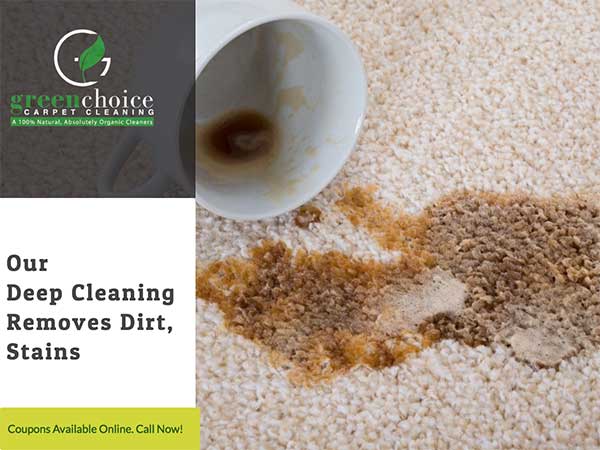 Rug Cleaning
Hand Wash Only For Oriental Rug Cleaning Brooklyn
The foundation upon which our company lies is one of trust and reliance. In all of our dealings, we make sure you leave us satisfied, and then we leave you to spread the word of the good work you have just come across to as many as you wish. Some persons have been given the wrong impression about steam washing being a way to destroy your rugs without repair permanently, and we stand to say it is not true, our trained technicians know how to handle any rug and all rugs as the case may be. If you are still very skeptical about using a steam wash technique, we also offer our services in Hand Wash only for oriental rugs. What this means is that we are at your service to also get our hands dirty by washing your rugs and putting them in the right order. We make sure the difference between the former state of your rug and its later state is very clear. No one ever regrets employing our services as we know what it means to take on a cleaning job and put in our very best. Green Choice Rug Cleaning Brooklyn NYC is dedicated to serving you and making sure only the best results are delivered.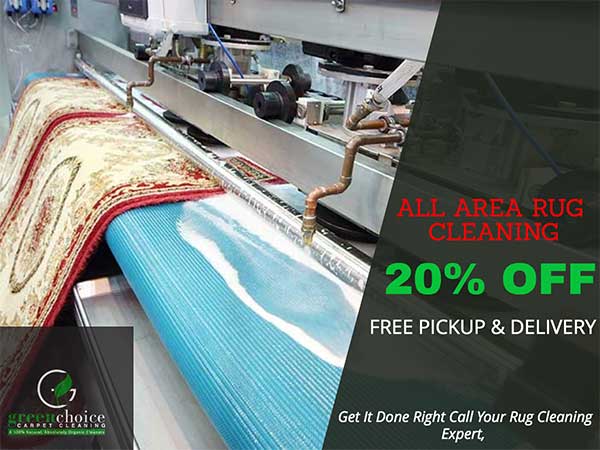 Can You Steam Clean a Wool Rug?
Steam cleaning is no doubt among the most effective rug cleaning method available. Aside ensuring the removal of deep seated dirt in the rug, it also clean it free of allergens thereby enhancing a sanitarily clean rug for homes or offices as the case may be. As effective and lovely as steam cleaning method is, it is however important that it is not suitable for every kind of rug; the best example of which is a wool rug. A wool rug is however a type of rug whose surface is made of some wool or lesser hard materials and which provides the feeling of coolness and softness in the skin when stepped upon. Most wool rugs usually come in design patters and are very attractive to look, but with little or no resistance against heat or extremely hot substances. To steam clean a rug requires the use of water which would have been boiled into a very high temperature; this implies that steam cleaning is a heat cleaning method which if applied on a wool rug could result to rumpling, burning or even outright destruction of the rug. To keep clean a wool rug however is best subjected to the service of a professional to enhance proper cleaning and longevity.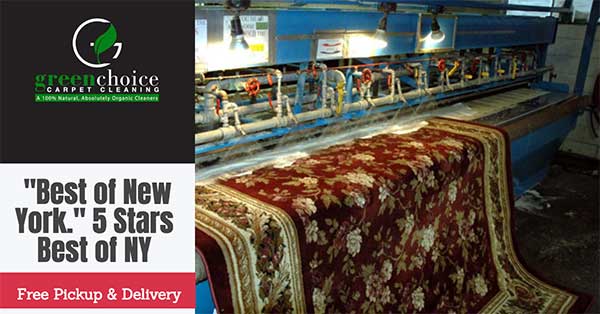 Oriental Rug Cleaning Brooklyn NY
Oriental rugs are types of heavy textiles; pile woven or flat woven, produced along what is commonly referred to as the 'rug belt' region stretching across North Africa the Middle East, and into Central Asia and northern India. They are often made of such materials as silk, wool and cotton; best known for their rich colours and beautiful designs which suggest why they are a preferred choice in homes. Due to the external nature of their usage, oriental rugs are susceptible to stains and dirt. There are several methods through an oriental rug could be cleaned, the most prominent of which is the use of vacuum cleaner, the washing and drying type; and for the non wool made products, a steam cleaning method can be required. To clean an oriental rug however involves certain procedures which include: Checking the label to reveal what the rug is made of. While cleaning cotton and wool rugs could seem a bit easier, the service of professionals might be required in the case of silk. Regular vacuum cleaning could also ensure proper removal of debris before it sinks real deep, but on condition that the rug material is not vacuum antique of silk. Avoid oriental rugs being in frequent contact with direct sunlight to avoid fading. Conduct colour fast test at the tip of rug before subjecting it to wash, except on special conditions in which the instruction read "dry clean only". Turn regularly during drying and ensure it dries properly to avoid unwarranted odour that might result from inadequate drying.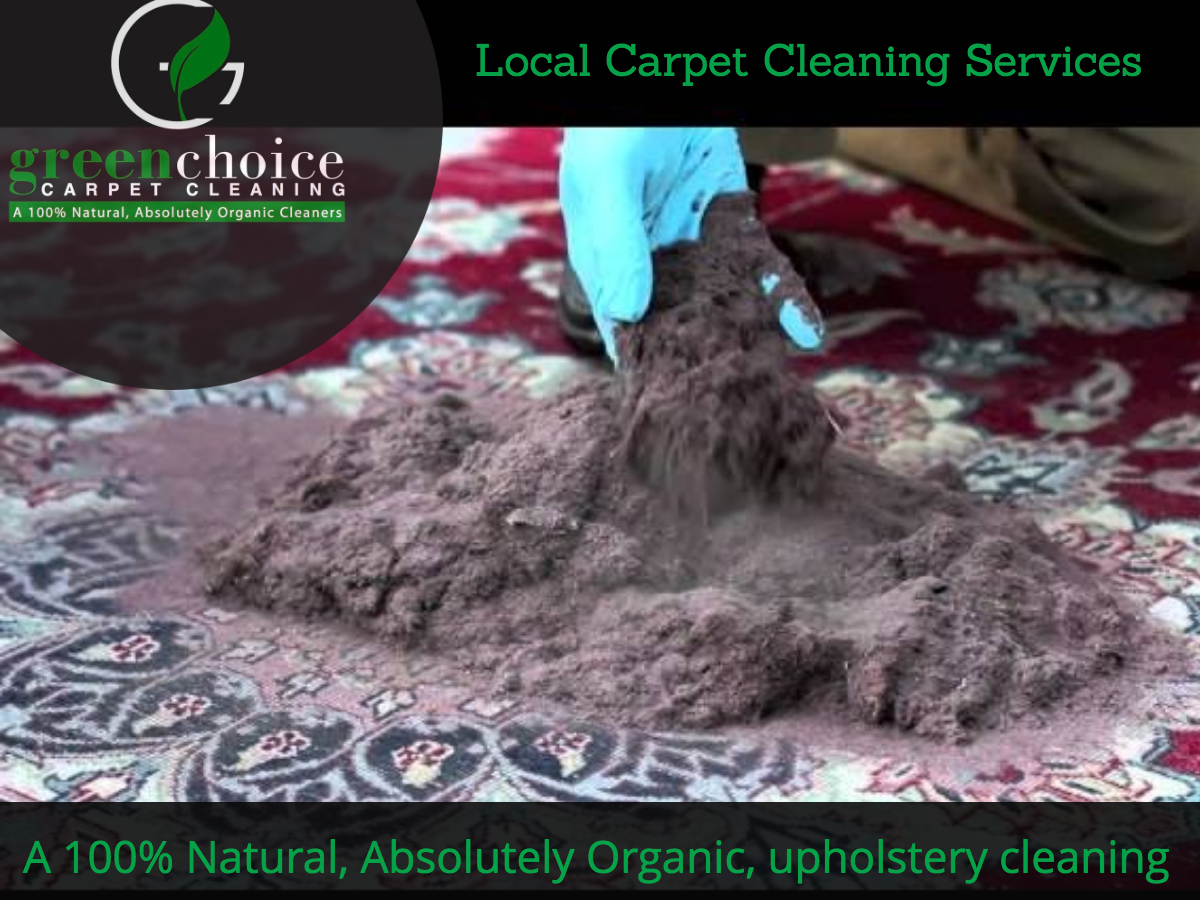 How Much Does It Cost To Steam Clean A Rug?
Among the most effective methods of removing dirt and debris from a rug or carpet as the case may be is through the instrumentality of the steam cleaning method. To steam clean a rug or carpet; like every other cleaning method, requires the use of soap and water but with a steam cleaning machine. It is however advisable to ensure certain conditions under which steam cleaning could be effective among which includes low movement in and around home, presence of good and possibly warm weather to ensure proper dry, thorough vacuum cleaning before steam cleaning, and ensuring proper functioning of the steam cleaning machine to enhance the cleaning process. It is however important to note that not all type or kind of rug is strong enough to be steam cleaned, a reason for which a professional advice, guidance or services is highly recommended. When the processes involved in steam clean and its detailed nature is considered, one would think the process as a very expensive one to undergo. Green Choice Carpets is a professional rug cleaning industry that offers a comprehensive steam cleaning package for your rugs and carpets for as low as $2 to $5 per square feet depending on the type and nature of rug involved.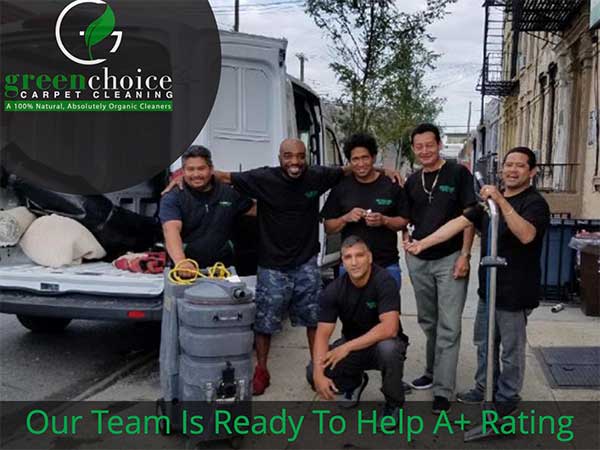 Can You Take an Area Rug to the Dry Cleaner?
Among the interior decoration in a home, an area rug is undoubtedly one of the most susceptible to stains and dirt. When rugs get stained or dirty, it affects the physical look of the home. A dirty environment is enemy to healthy living; and an unhealthy life is not worth living, a reason your area rug should be kept clean always. Vacuum cleaner is indeed the most common means through which individuals make clean of their area rug, but at a point, it could become ineffective. When a stain or dirt concentration become too much to remove or even a bad odour starts coming out of your area rug, washing such can by then become inevitable. But unlike every other drug that is movable and easily taken to the dry cleaner, it is almost impossible to take an area rug out to the dry cleaners. This suggests why you should get in touch with a professional rug cleaning agent to get such done in your home. Unlike a non professional, a professional is equipped with adequate knowledge as regards the task it is about to perform and as well in possession of adequate machinery to ensure a sparkling clean home for you.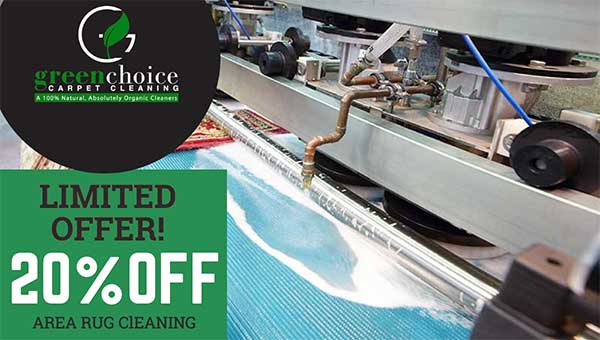 How Do You Clean Urine Off A Wool Rug?
One of the most important features of wool rugs that differs it from every other kind of rug is the softness of its texture that makes it delicate and extremely difficult to clean. Like every other rug, a wool rug is also susceptible to every other danger of home and office activities such as tea spill, water spill, food stains, household or feet stains as well as every other stain that might result from pets or children activities; a good example of which is urine. When urine falls on wool rugs, it gets absolved into it thereby creating three major effects which includes contamination, stain and stink thereby making the home unliveable. What could have been the most effective method for removing such is a steam cleaning method which is unfortunately unsuitable for a wool rug texture in other to avoid rumpling or outright damage. Some individuals employ the use of commercial rug washing shampoos and sun drying in the course of a self cleaning effort. But for those that desire a germ-free home and in need of proper cleaning of their wool rug, securing the service of a professional cleaner is most advisable.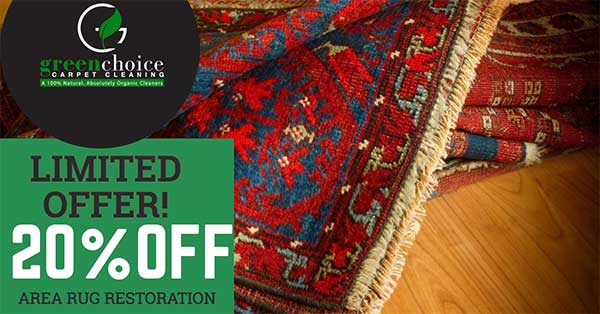 Free Pick Up and Delivery for Your Local Oriental Rug Cleaning Brooklyn NY
As easy as cleaning a rug could look to the ordinary eye or mind, it is also a delicate activity which if care is not taken could result in outright destruction of that rug. Studying the texture of a rug, as well as the most suitable cleaning patter for such texture definitely goes beyond the thinking of just any individuals. It is for this reason that the service of a professional rug cleaner might become inevitable. Nobody wants to destroy his/her belonging or property, especially when such act is avoidable. The cost of employing a professional to do the cleaning to some other people might not even be the reason they seek to engage into self help. Often than not; the stress of transferring rugs to the place of cleaning and back home is the rationale behind the resolve of people to self cleaning, a reason unconnected with the non availability of time or that of human resources to execute such move. There are several benefits attached to making ones rug available to professionals for washing. Aside the guarantee of quality wash and proper dry, ensuring proper precautions to enhance longevity, making use of machines in the course of washing; the customer passionate ones also ensure a free pick up from the residence of their customers and ensure timely delivery to same in other to save them of the time, stress, and resources that could've been expended in the course of moving the rugs for same cleaning purposes. These and many more are among the benefits available at Green Choice Rug Cleaning Brooklyn NYC.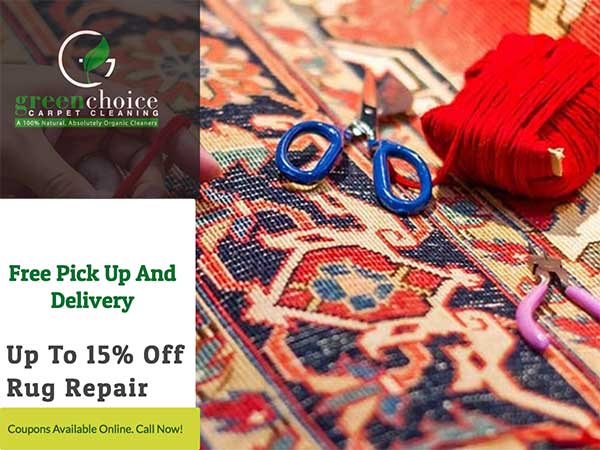 How Do You Clean An Area Rug?
Alternating movements between and among rooms in a home; either by human or pets, is a necessary activity in the course of which stain or dirt on the area rug might become inevitable. To clean such off thus requires the following: Assess rug to ascertain how delicate it is. This is important to decide whether to personal wash or hire professionals. Then remove dirt and pet hairs with vacuum cleaner or brush. Follow instruction and mix a rug shampoo with advisedly warm water. Conduct a colour test at the tail end of the rug in other to protect against bleeding. If it bleeds, contact professionals to get it washed. If not, proceed with cleaning. With the use of a sponge or soft bristle brush, carefully scrub the surface of the rug to remove dirt, stains and other particles. When you're convinced the rug is really clean, rinse it well with water to remove all washed stains off outrightly. Whether with the help of a machine like a dry-wet vacuum or through other means in the absence of one, remove as much water from the rug as possible to ensure fast dry. Spread drug out to ensure proper dry before reuse.