Turkish Rug Cleaning Brooklyn NYC 20% Off
Feb 18, 2015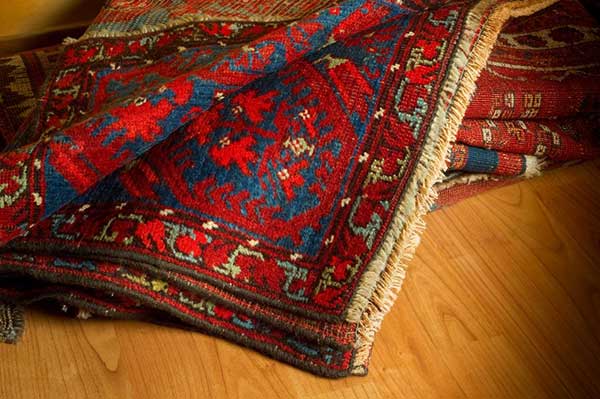 Cleaning Your Turkish Rugs in Brooklyn NY
Turkish rugs are among the most beautiful rugs in the world. Depending on where they are produced, they may be flat woven or they may be hand-knotted, with painstaking care given to the fibers chosen, the colors that are offered and the designs that are produced. If you own a real Turkish rug, you have something that you can pass on to your children and your grandchildren as an heirloom if you treat it right. When you want to make sure that your Turkish rug gets the care that it requires, contact us at 718-475-1096 in Brooklyn NY for a free onsite consultation.
Our Staff is Licensed and Bonded
When it comes to Turkish rugs Green Choice
Carpet Cleaning of Brooklyn NY
has some amazing cleaners, and we are proud to say that we are one of the best. At our facility, we have the ability to both clean and repair your rug, and our staff of trained rug specialists are dedicated to making your rug look better than new. We offer a free onsite inspection to give you an idea of how our services relate to you, or we can give you a free quote over the phone. On top of that, we ensure
free pickup and delivery
of your masterpiece rug in Brooklyn NY and the surrounding areas.
Our Repair Process
Our full repair workshop is dedicated to mending your rug as seamlessly as possible. Not only do we repair rips, but we also use our own special system to reweave parts of the design that have become worn or faded over time. This kind of repair is necessary for rugs that contain natural fibers as many Turkish rugs do, and the effects in terms of aesthetics and longevity are more than worth it. We do not subcontract our work to avoid complicated situations and provide the best service for our clients in Brooklyn NY.
Our Cleaning Process Is state of The Art
Cleaning area rugs involves a lot more than just simply running a vacuum over it. With our exclusive and powerful dusting machine, we carefully remove every grain of dust that is making your rug look dull. Dust grains abrade the fibers over time, and removing them too roughly could further dull the rug itself. That is why we use this machine to give you the best cleaning process in Brooklyn NY for your area rug. After the rug is cleaned, we use our special soaking procedure to make sure that the stains, odors and remaining debris are lifted from the rugs' fibers. This soaking, using our blend of special cleaners, is instrumental in returning your rug to a like-new state.
Our Drying Process and Free Delivery
Post soaking, the rug is dried until not even a little bit of moisture remains. We understand that moisture could destroy the rug faster than anything else, and that is why our industrial driers step in to do the job far more effectively than simple line drying could. These driers both dry your area rug's fibers and fluff them as well. After that, they are wrapped up carefully and returned to your home in Brooklyn NY and the surrounding areas! If you have a Turkish rug in your home, you need to treat it right, and that is where we come in. When your rug is looking a little dull or distressed, give us a call for a free phone quote, or have us send one of our trained staff members to your site for a
free inspection in Brooklyn NY
and the surrounding areas.