Antique Rug Repair Brooklyn NYC 20% Off
Oct 19, 2019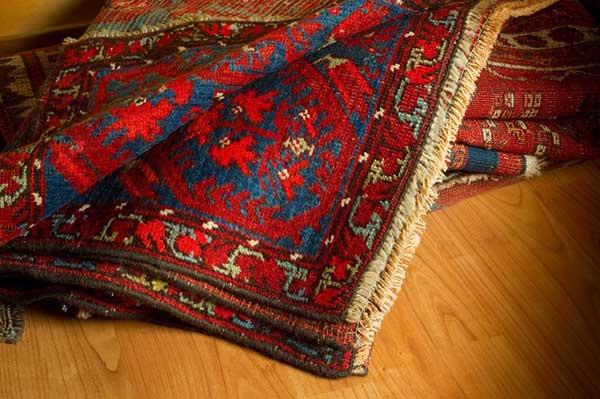 Did you know that the typical antique rug should be taken in for maintenance every five years? Very few people do, and this could lead to accelerated wear and tear problems. There are only a few options when it comes to dealing with an aging, antique rug. If planning on keeping the rug, move it to a low traffic area, preserve it until it completely wears out, or have it professionally restored. Our antique rug repair professionals help homeowners extend the life of their antique
rugs in Brooklyn NY
.
What is antique rug repair?
Antique rug repairs extend the life of the area rug by correcting the most common problems occurring with aging rugs. Rugs may lose their shape and may have to be re-stretched in order to achieve a better fit for the rug. Fiber loss problems can be corrected with the right antique rug repair techniques. The fibers can be replaced and repiled to restore the plushness or address color fading that occurs with aging rugs. Our services in Brooklyn NY enhance the color and texture that may have faded as the antique rugs aged.
Why must it be done professionally in Brooklyn NY?
Most people are surprised about what all can be done to restore the appearance of an aging rug. For example, if the sides of the rugs begin to show signs of unraveling, then the sides can be wrapped with wool to protect the rug from falling apart. This is called binding repair. If the fringes are too far gone, the fringes can be removed and subsequently replaced by new fringe. An area of the rug that may have been affected by a problem like dry rot may be corrected with a partial repair method, in which an entire section is removed and rewoven. Our repair specialists in Brooklyn NY can address every problem your aging area rug may have with great experience and professionalism.
What are the advantages of antique rug repair services in Brooklyn NY?
Instead of throwing out a rug that can be easily salvaged, one can repair the rug and preserve it for decades to come. People who received the rug as an heirloom or gift from a loved one don't have to worry about throwing out an item with sentimental value. If you don't want the rug to become an eyesore over time, you can have the rug treated and restored to restore the original density to the carpet fibers. Replacing a rare piece can be very difficult, expensive and time-consuming. Restoring an existing rug is a much simpler process. Expensive rugs or pieces with sentimental value don't have to be thrown out. You can have the rug professionally restored to its original appearance with our rug repair services in
Brooklyn NY
. If you don't want to go through the hassle of replacing the rug or don't want to throw the slightly imperfect rug out, then contact us at 718-475-1096 for one of our antique rug repair technician to have it restored. Our operators at
Brooklyn NY
are expecting your call and are ready to answer any questions you might have regarding our services.